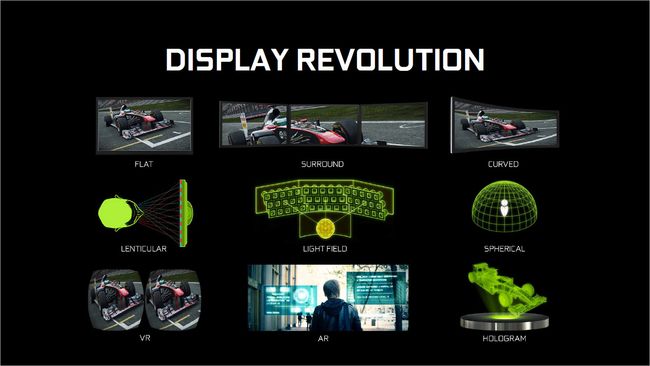 As you may or may not have seen, nVidia sneakily released some new GPUs this past week. Maybe you guys new that they were coming, but I was blindsided by the release. Usually nVidia GPU's get much more press before a release.
Anyways, there are some cool new features besides the performance bump that makes these new cards awesome. If you want to go into detail, you can read the full article here. I'll highlight some of the points below.
Ansel - So hot right now. A new tool and API called Ansel to aid artists in capturing amazing screenshots. It's a free camera utility that you can position anywhere you want, it has support for a variety of filters, HDR (EXR) is supported, and you can bump up the resolution of the capture.

Resolution Support - 61440 x 34560 and the ability to capture 360 degree screenshots for people to view using VR headsets.

Nvidia VRWorks Audio - Pretty much just 3D audio. Great for VR. Hence the name.

Single-pass simultaneous multi-projection - This is awesome for people who use multiple displays for in-game. Normally, all three displays are treated as flat surfaces in game, so your perspective is a little skewed. This corrects that. AWESOME.
There are a few more cool features outlined in the article. Give it a read!

So, who is going to be buying one? I have a 780ti superclocked right now, so I have no real need to upgrade yet. I'll be waiting until the next 'ti' card comes out. Whether that will be the 1080 series or not, i'm not sure. But I don't have a reason to upgrade. Maybe you feel differently?